---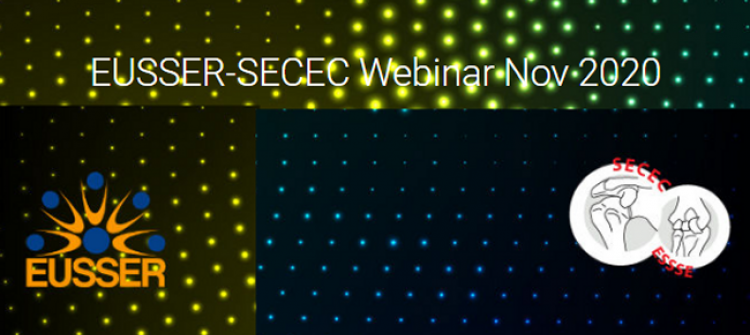 EUSSER-SECEC webinar
More than 80 years ago, Ernest Codman described for the first time that a rupture of the rotator cuff might be a cause of shoulder pain and loss of function in his masterpiece 'The shoulder: Rupture of the Supraspinatus Tendon and Other Lesions In or About the Subacromial Bursa'.

Since then, this pathology has been investigated extensively, and several treatments protocols have been proposed.

During the webinar on Tuesday 17th of November, physiotherapists from EUSSER (European Society for Shoulder and Elbow Rehabilitation) and surgeons from SECEC (European Shoulder and Elbow Society) will give an update on the current treatment of painful shoulders with repairable rotator cuff tears.

More information and registration here: https://www.beemed.com/econgress/26

N.B. Accreditation in progress!